Main content starts here, tab to start navigating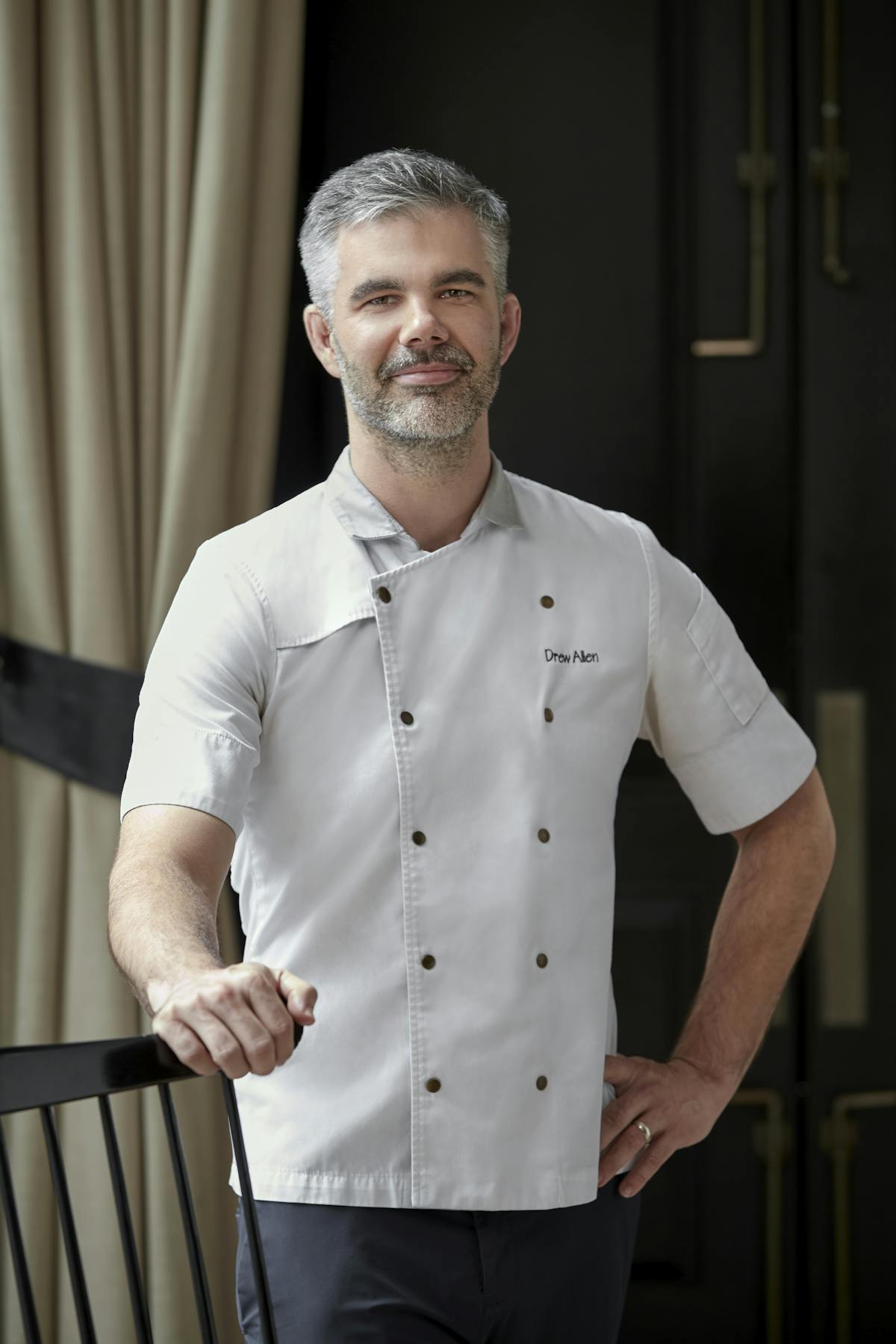 DREW ALLEN
CHEF DE CUISINE
Drew Allen was appointed as Chef de Cuisine for Blue Duck Tavern in December 2021. He began his culinary career with Hyatt in 2019, serving as the sous-chef for Blue Duck Tavern. In 2020, he was brought on to open Ruthie's All-Day in Arlington, Virginia. Allen received high praise from area food critics for his culinary efforts and he also earned hundreds of five-star reviews from guests.
Prior to his career at Hyatt, from 2014 to 2019, Allen worked for Grand Cru Hospitality in Portland, Oregon. Here he served as the chef de cuisine assisting with menu development. He had previously worked for two years for the Volt Restaurant Group, honing his skills with the Bryan Voltaggio's team as a pastry sous-chef.
In addition to his passion for cooking, Allen also speaks Russian, having studied at the Defense Language Institute in Monterey, California. He earned a bachelor's degree in mathematics from Portland State University in 2017 and a certificate in restaurant management from Cornell University in 2019. Allen served his country in the US Air Force for four years, utilizing his expertise in the Russian language, from 2006 to 2010. When not in the kitchen, Allen enjoys spending time with his family, BBQs, and riding his motorcycle.